Tweets by @SoSoulfull
The Headline Reads:
Deborah Tang; BET Executive, Journalists' Mentor (WaPo)
Deborah Tang; BET Executive, Journalists' Mentor

By Yvonne Shinhoster Lamb
Washington Post Staff Writer
Wednesday, January 9, 2008; B07

Deborah Tang, 60, who created news, public affairs, sports and gospel programming for Black Entertainment Television and mentored numerous broadcast journalists, died of cancer Dec. 25 at her home in Washington.

During her 14-year tenure at BET, in which she became a vice president, Ms. Tang produced "BET News," the first national black cable news show, and "Lead Story," a roundtable program featuring prominent national journalists. She also played a key role in shaping the network's presence at the Democratic and Republican national conventions in 1988, 1992 and 1996.

She originated "For Black Men Only," a male-oriented discussion show, and in 1997 launched a daily talk show with host Tavis Smiley, "BET Talk." She organized several BET town hall meetings, including one on revitalizing cities with then-Vice President Al Gore. Her popular "Teen Summit" show was honored by industry organizations and the NAACP.

Under Ms. Tang, BET broadcast an exclusive interview with O.J. Simpson after he was acquitted in 1995 of double murder, a move that she said brought the network to the attention of a much wider audience.

"Mainstream America didn't know we were here until O.J. Simpson," she told Emerge magazine.

Ms. Tang, a meticulous business manager and savvy news producer, recognized the importance of providing news as well as presenting balanced portrayals of blacks on BET.

"The majority doesn't see us as doctors and lawyers who work hard every day. We have to make sure that America sees the other side," she told Emerge.

Much of Ms. Tang's work escaped the criticism that BET has received in recent years for its suggestive music videos and other programming that critics have said demeans African Americans. She was hired by BET owner Robert L. Johnson in 1986 as executive producer of news and public affairs. She left the company in 2000.

"She strove for excellence in all she did," said a longtime friend, Edna Lee Moffitt, "and the quality was recognized in the industry."

Among those who benefited from Ms. Tang's drive to make news a critical part of the cable channel were talk-show hosts Smiley and Cheryl Martin and news anchor Ed Gordon.

Gordon, who conducted BET's interview with Simpson and later joined MSNBC, credited Ms. Tang with his career. "When you think of the kingmakers in this business, Deborah has to be on the short list for black talent. She saw the talent in us and put us in positions we're in," Gordon told Richard Prince, who writes Journal-isms, an online media column. Gordon hosts a syndicated show for Black Enterprise magazine.

Ms. Tang was interested in mentoring people who worked with her and spent a lot of time with young people who operated the cameras and worked in other parts of the business, Moffitt said. After leaving BET, she continued to mentor young people and volunteered at the Anthony Bowen YMCA in the District.

Deborah Canada Tang was born in Chicago and attended Chicago State University. She worked in community poverty programs and in sales and marketing positions in her home town before becoming a producer for the "Charlie Rose" show at a Dallas TV station in 1978. She moved with the show when it began production at WRC, the NBC affiliate in Washington, in 1980.

From 1982 to 1986, she held producing positions at three Washington area TV stations, including WJLA (Channel 7), where she received an Emmy for a one-hour special called "The KKK in Washington."

She was inducted into the hall of fame of the National Association of Minorities in Communications in 1996. She received two NAACP Image Awards, one for a "BET News" special on former commerce secretary Ron Brown and the other for the "It Takes A Village" program of "Teen Summit."

Her marriage to Roger Tang ended in divorce.

In recent years, she traveled, read mystery books and was active in the Moles, a women's social group.

Survivors include a sister, Marie Canada of Washington; three brothers, Edward Canada, Stephen Canada and Barrett Canada, all of Chicago; and a longtime companion, Lewis Hutchinson of Washington.
Deborah Tang
BET
posted by Soulfull @ 10:30 AM , links to this post


Have you seen the trailer for the adaption of
A Raisin in the Sun
? It premieres February 25th, at 8pm! Be sure to watch!!! :)
Kenny Leon, artistic director of Atlanta's True Colors Theatre Company, leaps from the stage to both television and film in a single bound. Leon has directed a TV adaptation of A Raisin in the Sun for ABC, using the same cast from his acclaimed 2004 Broadway revival of the play, including Sean "Diddy" Combs,leon.jpeg Sanaa Lathan and Tony winners Phylicia Rashad and Audra McDonald. ABC plans to air A Raisin in the Sun on Monday, Feb. 25 — the night after the network broadcasts the Oscars ceremony, which should give Raisin a boost.

Beforehand, however, Leon's Raisin will premiere at the Sundance Film Festival, Robert Redford's famed cinematic event held in Park City, Utah, Jan. 17-27. According to the True Colors press kit, A Raisin in the Sun is the first broadcast film ever to premiere at the Sundance Film Festival (although I wonder if that honor includes films made for cable channels like HBO).

Even so, it's a terrific honor for Leon and will put the spotlight on the two Atlanta actors in the cast: Bill Nunn (who played Radio Raheem in Do the Right Thing and Robbie Robertson in the Spider-Man trilogy) and 13-year-old Justin Martin – who, incidentally, played a Munchkin in True Colors' 2004 and 2005 productions of The Wiz.
(Photo courtesy of True Colors Theatre)[Source]
araisininthesun
seancombs
sanaalathan
justinmartin
audramcdonald
johnstamos
posted by Soulfull @ 10:37 AM , links to this post


The men in my house are really trying my patience today. It's like no one wants to listen to me and I'm too tired to fight back. I can only hope that I have a will power strong enough to keep from lashing out. So, instead, I turn inward, continue to pray for patience, and try my hardest to remember....
Ecclesiastes 7:9 Do not be eager in your heart to be angry, For anger resides in the bosom of fools.
Marvin Gaye - Anger
sundaymorningreflections
posted by Soulfull @ 2:20 PM , links to this post


I've been hit! Smacked right upside the blog with a request from
Lynda's loft
to share my New Year's Resolutions. :) How nice! Well, I definitely have some resolutions which I shared on my
R&B music blog
, but I'll repost here for ease of reading:
If you're reading this blog, then there's a good chance that you already know what to expect when you hear the music of Otis Redding. In 1989, The Rock and Roll Hall of Fame said his name was "synonymous with the term soul, music that arose out of the black experience in America through the transmutation of gospel and rhythm & blues into a form of funky, secular testifying" and years later, this statement still holds true. So today, I was driving to work, listening to Otis and Carla's 1967 duet, New Year's Resolution, and I'm thinking about how this year gives me another chance to get it together. Like Carla says, Oh, I'm a woman and women makes mistakes too, but will you, will you forget the changes that I put you through. So I'm thinking - what issues/quirks can I work on to make my relationships with others better? At first, I can't really think of anything as my ego is hell bent on not acknowledging that I could ever be in the wrong, yet that quiet little voice pokes my brain with the thought - Stop expecting everyone to think and/or say what you think they should, how can you seek your own freedom when you're dictating to others? Hmmmmmmm. There's definitely some truth to that. That's why my little mantra lately has been, "If you're not under 5 years old, then don't expect me to babysit your every move or tell you exactly what you need to do". 2008 is all about new beginnings hence why I'm starting this year off right, with complete honesty and hard truths.

Shoot, Redding's music can do that to you. Make you want to search down deep within your soul for true purpose and meaning. Take his hit song, (Sittin' On) The Dock of the Bay. There's so much self-reflection with it's mellow groove and honest lyrics - I'm just sittin on the dock of the bay, wastin time.... Yes indeed, Redding inspired me to create a simple list of New Years' Resolutions:
1. Strive for patience
2. Strive for freedom
3. Strive for adventure
4. And above else, to thine own self, be true....[Source]
When it comes to New Year's Resolutions we seem to fall into four categories: 1) quite serious about them, 2) be flippant about them, 3) do it because we feel pressured to, or 4) do not do them. So, the purpose of this little game is to let us know which category you are in. Copy from "*Start Copy Here*" through "*End Copy Here*" and post it. Before "*End Copy Here*" tell us who you are, your site(s) (with link) and your New Year's Resolution, or not.
Then tag as many others as you like, from one to your entire blogroll, your choice.
If you like, create an intro paragraph to your post that also acknowledges who tagged you.

Here are the other folks who've been tagged to share their NEW YEAR'S RESOLUTIONS:

Juliana – Juliana's Site - My New Year's resolutions are looking for a part time job, keep blogging, and learn to cook and bake.

Michelle - Rusin Roundup - 1. Learn to be happier and accept myself for who I am, 2. Is to lose about 25 lbs., and 3. Is to stop smoking.

Karen - Grow Rich Along With Me - My resolution for next year is to achieve $3K per month passive income by the end of 2008.

Mel - Attitude, the Ultimate Power & Complain Complain Complain - "I don't need no stinking resolutions." I never hold to them anyway so why frustrate myself by starting them now.

Sandee - Comedy Plus - I don't need no stinking resolutions either. Years and years ago I did them because everyone else did, but not once did I follow through. Why set yourself up for failure?

Lynda - lynda's loft - My resolution is to see resolve to that which needs resolution. Like Mel and Sandee, I feel that resolutions give us more stress, however, being a person who sets goals each year, isn't that the same thing as a resolution??? Goals vs. resolutions? Goals are more general and allow for more time to complete them, a resolution requires a mind-set and immediate action, which is not always feasible... Well, that's my story and I'm stickin' to it...

Amelia - Amel's Realm - This is a list of my New Year's Resolution:1. Health: Continue exercising twice a week, eat enough veggies and fruit, have enough rest, take vitamin C regularly and women's multivitamin during my period.2. Spiritual: Improve my Daily Bread reading routine and my prayer life and learn more from God's Word.3. Financial: Continue to make money online (my goal is getting €100 per month at least), be more creative in writing posts, and save most of the money.4. General Life: Continue to learn Finnish AND practice it as best and often as I can, try out more baking and cooking recipes, continue to maintain and share positive thoughts, continue to learn to control my thoughts, continue to learn to catch myself before I start complaining and count my blessings instead, continue to stop and cherish all the little moments in life that oftentimes go unnoticed, and continue to feed my inner child and last but not least, continue to ENJOY my life thoroughly.

Max - MAX - My New Year's resolutions are to dedicate more time to my friends; to finally be able to read "Der Spiegel" in German; to be calm when organizing my marriage; to go one last time to my favourite club and dance the night away; and continue to be happy!

Eric - Speedcat Hollydale - I love chicken. Problem is that I really never get to have enough chicken! My New Year's resolution is to enact "Chicken Tuesday". On this day I will eat only chicken, blog about chicken, and promote chickens all over the world. (hormone free) Join me, won't you?

Marzie - Mariuca & Mariuca's Perfume Gallery - My resolution for 2008 is to enjoy a healthier lifestyle and to expand my Perfume Collection.

Sindi- Life Is A Roller Coaster - My resolution is to complain less, pray more and be a little more thankful for what I have.

Judy - Sugar Queen's Dream - My New Year's resolution is:To take better care of my health.To eat better, well at least 3 meals a day, I'm lucky these days if I stop for one meal a day....To help make the world a better place to live, I love the human race, but think there's always room for change. To be generous until it hurts.To live each day as if it's my last.To make a book of our personal family recipes and traditions for each of my 3 my children, so that the traditions and family cooking can be passed on in my family line long after I'm gone and finally....... To help more with the local Human society, Animals like little kids can not fend for themselves so it's up to each of us to take care of our pets and to step in and care for all animals.....I hope that through me I can encourage my Children to be better adults and in turn to raise the Children they have or will have, to be good people with good, sound & solid values.... Peace!

Adrian - First Time Dad - My New Year's Resolution for 2008 is to be a better father…now I don't usually make New Year's resolutions because I never keep them but this one I better keep! Happy New Year to one and all!

Colin - Life - New Years Resolution? No way...Better to achieve more throughout the year rather than pander to the whims of a one day 'wishful thought'

Mauro - 1 Million Love Messages - My resolution for next year are: 1. Change my job (maybe work online). I'm really unhappy in the actual one. 2. Dedicate more time to my family and girlfriend... maybe start to get ready for our wedding :-) 3. Work hard in 1 Million Love Messages and reach 2500 Love messages (or more) in the end of 2008.

MidgetManOfSteel - Mental Poo - To get out of dealing with people who I have no desire in helping at the job I'm doing…catch the eye of someone who can see that I can write and be funny…and get my own ticket to happiness from my humor….and a Ferrari. While I'm doing this, I resolve to get a Ferrari.

Stacy - My Thoughts - My New Year's Resolution for 2008 - Is to be more understanding to my children and to other people, Not to curse at others while I am driving, try to eat right and exercise, try to volunteer in my community, and to believe more in my spiritual side.

Jason - DatCurious.com & DatMoney.com - Although, I normally don't do New Year's Resolutions (because I find it as an excuse to actually do something I should've already been doing), this year I will plan on giving back to the blogging community, especially my audience. I'm not sure how I will do it yet, but I definitely will.

Kesa - Little Aussie Cynic - My New Years Resolution is the standard..... to finally get off the smokes and to loose 8kg.... both which are possible just difficult.....Happy New Year to you and yours….Aussie

Ann - A Nice Place in the Sun - "To let the rest of my life begin as soon as possible."

Soulfull - Soulfull of Thoughts & Remembering Rhythm and Blues - 1. Strive for patience, 2. Strive for freedom, 3. Strive for adventure 4. And above else, to thine own self be true

Now that was my resolution and the resolution of others who have been tagged, now it's time to keep the ball rolling and tag some more folks. So, I'm tagging my faithful commentator and fellow blogger,
MsJayy
!! MsJayy, you've been HIT!! HAPPY NEW YEAR! LOL!!!
youvebeentagged
newyearsresolutions
posted by Soulfull @ 8:24 AM , links to this post


The Headline Reads:
Candidates Move On to Tough Races in New Hampshire
Well, well, well. Who would've thought that
Obama
would come out of Iowa as the front-runner...
Obama, the freshman Democratic senator from Illinois who is seeking to become the nation's first African American president, rallied supporters in New Hampshire this morning following his victory in Iowa last night over former North Carolina senator John Edwards, who ran second, and Sen. Hillary Rodham Clinton (D-N.Y.), who finished a disappointing third. [Source]
LOL! Disappointing? Please! It's NO surprise to me that Clinton came in last. I mean, yeah she was the First Lady under President Clinton (okay, that didn't sound right - LMAO!), but she still hasn't done much to change the status quo in government. Hell, for that matter, none of them have!!! I'm starting to feel really cynical about the whole situation anyway, especially when you consider all these corporate sponsors and donations. :Sigh: But interestingly enough, at the heart of this presidential race, is the subject of race and sex. It's almost like no one really cares what the candidates have to say, folks just wanna see the first African-American or Female president in office. Please... Let's pay no attention to the fact that everything they say is just promises with no real commitment attached. But it's nice to know that there are people who can see past the exterior and just vote for who they think is right for the position and I'm definitely one of those people. But what I'm not going to do is just vote for Obama because he's black or Hillary because she is a woman. That's just not my style and for real, it doesn't matter anyway because right now, I'm STILL on the fence! I watch the speeches, read the websites, listen to the pundits, and still, no one moves me. Only thing I can stand firm on is the fact that I will be voting DEMOCRATIC and ANYTHING is better than this idiot....
obama
presidentialrace
nextpresident
posted by Soulfull @ 7:51 PM , links to this post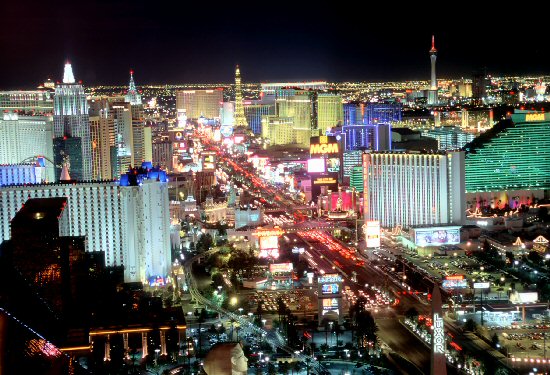 Waking up this morning, I had no intentions to book a trip to Vegas for my birthday. I really thought that today would be business as usual and oddly, it was. I got my kids dressed, fed them breakfast, took them to school, and then it was on to work for me. Then I got to work. I didn't think that when I got there that I would see an email from
TravelZoo
announcing major hotels deals for Vegas. But out of the blue, something just clicked - I'm gonna spend my 29th birthday in Las Vegas, Nevada. I've always wanted to experience the scene there, and here was my golden opportunity. So in less than two hours, I had airline tickets AND accommodations for my husband and I. Just that fricking quick, I started on the path of a new adventure. Now comes the task of figuring out what exactly we could do once we get there next month. Well, besides gambling of course... VIVA LAS VEGAS!!!
ZZ Top - Viva Las Vegas
lasvegas
newyear
zztop
vacations
posted by Soulfull @ 11:06 PM , links to this post


The Headline Reads:
Escapee's stolen car found - CNN.com
My goodness. What a way to welcome in the New Year. Confusion and violence over at Laurel Regional Hospital has lead this dude to D.C., where he car-jacked yet another person. Man, just exactly WHY do criminals HAVE to come to a PUBLIC hospital?? I mean, it's 2008! Can't we bring the doctors to them??? This is crazy!! Either way, those of us in the DC area, please take extra precaution going to and from today...

Updated 1/2/08 4:39PM:
Prison escapee shot and killed, police say
If you enjoyed this post,
subscribe
now for updates by
email
or
RSS
.
Kelvin Poke
laurelregionalhospital
posted by Soulfull @ 2:42 PM , links to this post


Happy New Year!!! It is such a blessings to have another year with all my family, friends, and readers. This year, I'm definitely pushing to approach life differently. I'll be graduating in May/June and thank the Lord, I'll finally have my degree in Business/Information Technology. Oh and let me not forget that my car will be paid off!!! Yes, Lord! I'm just really excited and looking forward to a new season in '08. With that being said, I want to start the new year with a review of Dr. Bill Crosby and Dr. Alvin Poussaint's book,
Come On, People: On the Path from Victims to Victors
. I recently finished it and I must say it was an interesting read...
Caring. Skills. Hope. Respect. These are the words that begin the journey of becoming victors instead of victims. Described as "an inspiring story about human beings fighting hardships and succeeding", Dr. Crosby and Dr. Poussaint speak candidly to all who seek common sense, including the unreachable folks who "have done nothing since they dropped out of high school other than than a little hustling and a little welfare". For the authors, it's never too late for these types of individuals to change. By offering up their own wisdom and the stories of those who attended call-outs across the U.S. on a variety of topics from the perils of black men to maintaining healthy hearts and minds to poverty and prosperity, the authors hope that this book will be the catalyst of change in our communities and naturally, it is our young children, the foundation of our future, that receive the most attention in this book. Cosby and Poussaint remind parents to be accountable for their children's whereabouts, to not allow TVs in the bedroom, and to reinforce standard English. To me, all of these reminders are simple directives and pretty much basic things that parents should know, but hey, parenting is a learning process and some parents are still learning and that's just fine. Hence why, I think this book is titled the way that it is. It's saying - Come on, people! It's time to move! It's time to regain your dignity and pride! It's time to stop blaming others for what's been done to you! It's time to do things differently! Take your heads out of the sand and take as much control as humanly possible over your own lives! It's never too late to warm the heart that's buried in cold-hearted pain! And it's never too late to be victorious over life's adversities! The struggle will never be easy, but it's necessary if we want a better way of life. The following are a few excerpts from the book:
On what it takes:
"What will it take to pull our people out of poverty? What will get us to contemplate a life with brighter dreams? What will inspire us to pursue the future as if it mattered? How will we learn to respect ourselves and help each other? What will it take for us to become entrepreneurs and to run businesses that will serve the community, not destroy it? We ask these questions only because we think there are answers, real ones, attainable ones."

On criticism:
"Certain people tell us that we are picking on the poor. Many of those who accuse us are scholars and intellectuals, upset that we are not blaming everything on white people as they do. Well, only blaming the system keeps certain black people in the limelight but it also keeps the black poor wallowing in victimhood."

On raising children:
"Use standard English when you have your kids together, not Black English. They'll hear enough of that in the streets…Watch the movie My Fair Lady. All cultures discriminate against people who have not mastered the standard language, and when race is involved, it is all that much harder for a nonstandard speaker to feel competent or even at home in the culture."

"Some of the most negative images of African Americans on TV and in the movies seem to be the most popular among young people—black and white. With both good and bad media out there, you have to help select media for kids that will support their successes and suppress their urge to give up or drop out."

On black men:
"When all is said and done, the black child is our future. It's time for us men to think of the future, to straighten out our acts, to say to ourselves, I am more interested in raising my child than any other issue I had before. I'm going to behave or get help, but it's about the child. No matter how useless or hopeless a father may think he is, his role is simply to be there. If he makes that commitment, he is a much better man than he thought he was."

On "victimhood":
"Sometimes people with a victim mentality feel hopeless and do self-destructive things that make their lives even worse. It is time to redirect that energy. It is time to think positively and act positively. Black communities and families must provide our youth with the love and guidance that keeps them strong and on that positive path. Blaming white people can be a way for some black people to feel better about themselves but it doesn't pay the electric bills." [Source: MSNBC]
Additionally, a few months back, the authors of
Come On, People!
appeared on Oprah. Here are highlights from the show:
Yes, as the old saying goes, common sense just isn't common. We all have different life stories and for me, I grew up with both parents, who pushed me to do very well throughout my years in school, and demanded that I pursue higher education, which will make me the first person in my immediate family to graduate college. So, it's almost like this book couldn't offer me anything and at times, it didn't. But that doesn't mean that I don't know what it is to be a victim or to struggle in life. Shoot, many times I played the victim with my problems and hell, I might play the victim in the future, but my past reminds me that this kind of attitude is only going to get me but so far. Yup, I could've allowed the things in my life to take me down, but I, just like countless others, are just too determined for that foolishness. And now rather than focus on the authors of this book, I can focus on their message. I'm able to see the big picture and the overall purpose of their book - to help and inspire. And you know, it's really easy to take the backwards path and call these authors 'elitists' with their "holier than thou" approach of preaching to the poor folks on topics they know nothing about. I mean,
we all remember what happened when Cosby made his comments back in 2004, right
? (If not, you can read Cosby's "Pound Cake" speech
here
.) But we have to be smarter than that. Bill Cosby wasn't always "Bill Cosby". He had (and still has) his own problems and when I think back to the time of his now infamous speech, I really wasn't moved by his statements because there
are
people out there who would rather spend their rent money on clothes and there
are
parents who will buy kids high-end sneakers instead of books. Then I ask myself, well, what role does institutionalized racism and oppression play in this issue? Shoot, I don't know about anyone else, but oppression/racism only angers me and anger is a excellent motivational tool to work from. If channeled properly it can force you to create a way out of no way and if anyone was angry about what Cosby has said before or what he and Poussaint present in this book, then you'd have to wonder what it is they are doing differently? Because for me, it's wasted energy to focus on the person and not the problem.
Overall, this was a good read. It's inspiring and it's a necessary read for all people - black, white, red, blue or green. And speaking of race, last time I checked, black folks aren't the only ones playing the role of victim. All races and ethnicities can fall into this vicious cycle, but speaking directly to black people, it's just time for us to truly remember the obstacles we've beaten in the past and the new obstacles we have to fight today. It ain't gonna be easy, but it only takes one person to make that change. (Okay, I just had a flashback to an old video -
Remember this?
) Now that I think about it, wouldn't it be great if all the call-outs captured in this book were actually available on DVD? Now
that
would make a great companion to the book and definitely move the dialogue even further! In the end, this book leaves me worried about one thing - the individuals who need to read it, simply won't. Be it lack of money (book retails for $25.99, but it's on sale at
Amazon.com
) or interest, the crack addicts or hoodlums that much of this book is directed to, probably won't make it a priority to grab this at the library or bookstore. So, how can this be changed? I suppose, it would make a lot of sense for the publishers to donate books to schools, churches, and/or charities, but either way, I know this book doesn't have all the answers. I'm not that naive. I mean, by nature, I'm a realist, yet the optimist in me hopes that, if used properly, this book might help to create a better society for all of us, regardless of race.
comeonpeople
bill crosby
oprah
new year
bill crosby
posted by Soulfull @ 11:18 AM , links to this post