Tweets by @SoSoulfull
Don't forget to set your DVRs or
watch this one
tonight. It should prove very interesting with Tavis hosting...
Democratic Presidential Forum
posted by Soulfull @ 5:04 PM , links to this post


Having
a film
made of your wedding is such a great idea. I wish I would've had
these guys
at mine!
drjdaughterswedding
prince adedapo myles george
julius erving
celebrity weddings
posted by Soulfull @ 4:45 PM , links to this post


The Headline Reads:
Liz Claiborne dies at 78
Rest In Peace Liz. I wore
my red dress
in your honor.
Liz Claiborne
rest in peace
posted by Soulfull @ 12:33 PM , links to this post


Okay, so ten years ago today, Mike Tyson did the unthinkable....
We love anniversaries and great stories. Our boxing guy, Norm Frauenheim, takes us back to one of the most memorable moments - and greatest stories - in boxing history: One ear in 10 years has never made so much noise. Mike Tyson bit it. Evander Holyfield lost it. Boxing, embarrassed all over again, is still talking about it.

The infamous Bite Fight happened 10 years ago today at Las Vegas' MGM Grand. It's not exactly an anniversary, at least not one anybody celebrates. Ear-shaped cakes and bloodied incisors aren't party favors.

Still, it's one of those scarred moments people always recall.

When Tyson ripped off the top of Holyfield's ear like a shell from a boiled shrimp during the third round, Vegas cabbies and casino customers can tell you what they were doing and where they were.

For one night, the city that never sleeps or stops came to a halt. And only one thing stayed in Vegas: Holyfield's ear.

It's gone, apparently lost somewhere in a cab ride from the MGM Grand to a nearby emergency room where Holyfield was waiting to have it stitched back into place.
Ringside reporters stood around a member of the MGM staff. He found the shredded ear on the mat. He placed it on a cocktail napkin and held it up for inspection as though it were a rare species.

Reporters busily filled up notebooks before one looked up and said: "Can you believe we're doing this?"

All around, there was chaos. For the first time anybody could remember, a Vegas casino was shut down. Police tape surrounded the scene, keeping people away from a floor covered with scattered chips from overturned gaming tables.

Not long after, Tyson moved to the Valley. He turns 41 on Saturday and is scheduled for an Aug. 20 trial on drug possession charges.

Holyfield still is fighting. His ear? Has anybody looked on eBay lately? [SOURCE]
Dang, can't believe it's been ten years! Mike hasn't been the same since.
today in history
mike tyson
evander holyfield
ear bite
posted by Soulfull @ 9:13 AM , links to this post


I can not wait to see this film. I can only hope that this film irritates the hell out of every American. Maybe then we can work together to irritate the hell out of our Congress.
UNIVERSAL HEALTHCARE FOR ALL
!
SiCKO - June 20th Lobbyist Screening in DC
Hardball: Michael Moore Takes on Big Medicine
Edit: Michael Moore will be on
Tavis Smiley tonight
.
sicko
michael moore
health care industry
posted by Soulfull @ 9:24 PM , links to this post


Last night's BET Awards were just.. Um, how can I say this -- Predictable! For starters, was it really, I mean, REALLY necessary for
Mo'Nique to parody "B" again
? Yea, stomping with the big girls was cute last time, but I mean, WHY?! BET spent all this time hyping the show, only to present the same 'ole entertainers, STILL performing with a
half-ass sound system
?!?! Sweet cheeks. I should not have to keep plucking with the volume on my TV in order to hear folks! Man, every thing was just annoying to me. Oh wait, well, except for three moments - the tribute for
Gerald Levert
,
Diana Ross
, and James Brown. Now those were some soul-stirring performances, but you know, that's about it. :Sigh: One day, BET will get their acts together. One day, I will be able to watch their award show without seeing repetitive performances, fighting sleep, or my personal pet peeve, being
totally
bombarded by their sponsors on the red carpet, on nearby buildings, over the stage, at the after-party, etc, etc, etc. Too bad, this show wasn't the one to do that for me.
bet awards
bet
black star power
posted by Soulfull @ 4:48 PM , links to this post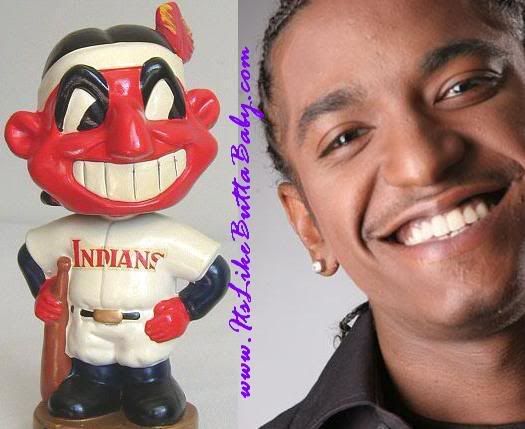 [Spotted @ Butta On]
Man o man, I died laughing watching this episode and Butta did her thang with
the recap
... HUH-larious!
Butta
lloyd
nick cannon
wild-n-out
Cleveland Indians
posted by Soulfull @ 11:51 PM , links to this post


Happy Friday, ya'll!!! So it's apparent that foolishness travels in packs, because I have another batch of crazy photos to share. I'll call this the "O HELL NAW" edition and be forewarned - there's nudity below...

I don't know if you guys remember these chicks, but it looks the Skittles head above is giving them a run for their money. All new meaning to the term "candy lady".



Looks like someone's a tad early with the Halloween costume...



Okay, somewhere a pimp is missing his hoes...



Grandma, say it ain't so....



I'm just speechless with the one above....
Check out more crazy photos
here
If you enjoyed this post,
subscribe
now for updates by
email
or
RSS
.
crazy photos
ghetto fab
NSFW
posted by Soulfull @ 11:05 AM , links to this post


I swear, just when I think I have seen it all. Just when I think it's safe to assume that teens these days know what they are supposed to look like when they step out the house. Unfortunately, that assumption can't be made because it quite evident from the photos below that Hood Couture has seriously taken over a prom in Newark, NJ. SMH. I'm still rubbing my eyes in disbelief and naturally, all faces have been smudged to protect the innocent.
If you enjoyed this post,
subscribe
now for updates by
email
or
RSS
.
prom night
ghetto fab
crazy pictures
posted by Soulfull @ 10:44 AM , links to this post


Hey ya'll, just got this funny email today at work... Had to share...
If you enjoyed this post,
subscribe
now for updates by
email
or
RSS
.
prayer at work
prayer
funny emails
posted by Soulfull @ 9:37 AM , links to this post


HA HA!
MUCH credit should be given to Tom Ferris over at Security-Protocols for this HUH-larious photo creation. I just couldn't stop laughing at the thought of Nelson from The Simpsons laughing at Paris. MAN! But what really had me going were the comments that Paris made after the judge ruled that she had to go back to jail...


"It's not right," yelled Hilton, rising from her seat at the defendant's table.

"Mom! Mom! Mom!" she cried out to her mother, Kathy, who collapsed in tears in the front row of the courtroom.
What the hell? Why is she calling for her mom like she is two years old? See this is why this girl is out of control. WHY would any parent deem it necessary to allow your child to avoid punishment? Didn't the judge order her behind to serve time IN JAIL with NO HOUSE ARREST? Shoot, what exactly did her (or her parents) think was going to happen once the judge found out? "Sure, Heiress, you can just stay at your million dollar home for the rest of your time...." NOT! Tsk. Tsk. Damn dummies. Sadly, all this media attention seems to promptly bring out the foolishness in others, as evidenced by the following photos and video...
Arlene Hampton, left, and Gloria Johnson show their support for Paris Hilton as they join the media waiting for Hilton to arrive at a Los Angeles municipal courthouse Friday, June 8, 2007. Hilton eluded view as she arrived.


Vance Elkins of Torrance, Calif.,a critic of Paris Hilton, joins the media during the wait for Hilton to arrive at a Los Angeles municipal courthouse Friday, June 8, 2007.


Tommy Chong giving his opinion on the Paris Hilton media blitz.



My final thought:

Stop whining Paris and just serve out your fricking time. Geez.
Update Sunday, June 10, 2007:
Looks as though Paris has finally
hired a good publicist, sobered up, and stopped acting like a spoiled brat
come to her senses and dropped her appeal against the judge's decision to send her back to jail. Check the following statement that she released on June 9th:
Today I told my attorneys not to appeal the judge's decision. While I greatly appreciate the Sheriff's concern for my health and welfare, after meeting with doctors I intend to serve my time as ordered by the judge.

This is by far the hardest thing I have ever done. During the past several days, I have had a lot of time to reflect and have already learned a bitter, but important lesson from this experience.

As I have said before, I hope others will learn from my mistake. I have also had time to read the mail from my fans. I very much appreciate all of their good wishes and hope they will keep their letters coming.

I must also say that I was shocked to see all of the attention devoted to the amount of time I would spend in jail for what I had done by the media, public and city officials. I would hope going forward that the public and the media will focus on more important things, like the men and women serving our country in Iraq, Afghanistan and other places around the world.

Source: AOL/TMZ.COM
If you enjoyed this post,
subscribe
now for updates by
email
or
RSS
.
paris hilton
arrest
posted by Soulfull @ 10:34 PM , links to this post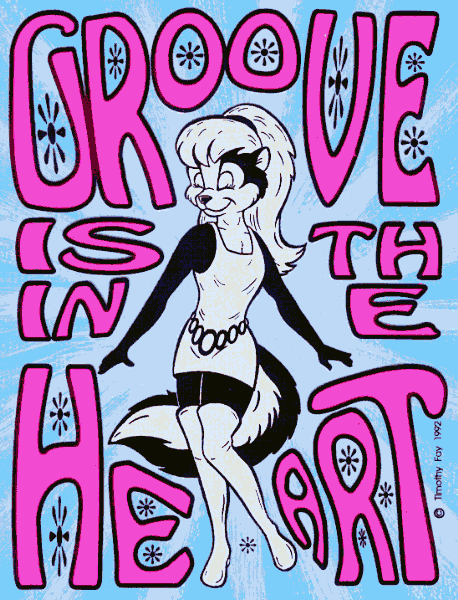 Hmm, so how does one ease back into the groove of blogging? It almost feels like I wanna go back and read back over everything I've written just to make sure I don't sound like a broken record. See, I have this issue with being redundant, but then again, I do the same shit all the time. I get stuck in clichés and familiar phases because it's.. it's, hell, it's just what I do. LOL! Well, today was a good day. Got my tickets for the
Beyonce concert
. She's coming to the Verizon Center on the 9th of August and I'm not sure WHY she would choose to have a concert on a frickin' Thursday, but whatever. I'm looking forward to reviewing that one. I learned from last week's
Oprah episode
that my second main man (MAXWELL is first!!), Robin Thicke, is gonna be Beyonce's opening act, so THAT is definitely worth seeing. I just can't seem to get enough of that man!!!! Shoot, I'm going to write a blog post on Remembering R&B for him, right NOW!! :)
If you enjoyed this post,
subscribe
now for updates by
email
or
RSS
.
beyonce
robinthicke
blogging
posted by Soulfull @ 11:15 PM , links to this post


OMG, has it really been that long since I last wrote something in my blog? Word, ya'll, life has been working on me hard and for real, I'm loving the growth! Since my last post, I've taken a new position at my day job and let me tell you, this job is something else. I've learned so much more about legal issues and contracts regarding a media company than all the years I've been working. Now with the night job, Soulful Synergy, I've been working on
more shirts for the store
and I've even branched out to work with other websites and small business owners to collaborate on new marketing ventures. Point blank, I've been working my behind off. As a matter of fact, I'm actually gonna have to bail out on doing
Script Frenzy
, considering my own life is already a frenzy. LOL! It's all good though. In no way, am I complaining. I like it, I just have to keep it all in perspective. Which leads me to my other venture - I've actually started seeing a therapist regarding unresolved family issues. I've come to (another) point that I'm just tired of carrying the dead weight from the past. I'm ready to take the next step. Shoot, I can't be bothered anymore. Especially considering these issues are blocking my own ability to really write and express myself the way I want to...... Soooo I'm making it my mission from here on out to NOT miss no more than two days of blogging.
Consider this a warning that future posts might be rambles, links, thoughts, ideas, etc., but hey, my soul is full and I

need

to let it out... LOL! :-)
If you enjoyed this post,
subscribe
now for updates by
email
or
RSS
.
missing bloggers
blogging
writers block
posted by Soulfull @ 1:22 PM , links to this post