Tweets by @SoSoulfull
I have a soft spot for Lionel since his days with the
Commodores
. His voice just brings me back to being a little kid, riding in the back of my parents Ford Tempo, listening to my dad trying to sing
Penny Lover
. So today as I'm fast-forwarding through all the Oprah episodes I missed this past week, I immediately stopped when I saw Lionel onstage singing his latest hit, I Call It Love, from his new album Coming Home. Well, when did this song hit the airwaves? Neither here nor there, I've got to take a listen to his latest effort...
1.
I Call It Love
- I've listened to this song 3X before I could write about it, (I think this might be a record for me.) but I like it. It's the kind of adult R&B music that helps to break the monopoly of what's out there right now.
2.
Sweet Vacation
- Awww shucks, I like this! It has a happy/cornball appeal to it, but hell when you need a vacation, that's the type of emotion you are feeling... You know, just giddy! Yeah, this is my new theme song, when I'm at work dreaming of my next trip!
3.
Why
- I'm not sure about this one. As I listen to the lyrics, I feel like WHY is this beat an uptempo one, when he's talking about how the relationship is f'ed up? Who wants to groove/dance to this? It just doesn't make sense, but weird as it is, I like it (especially the singing as the song fades out, that's my PART)...
4.
What You Are
- Doesn't Lionel know I'm a sucker for a begging man? LOL! Needless to say, I like this, the beat is on point (guitar breakdown is nice) and the lyrics make a lady feel special. Classic Lionel.
5.
Up All Night
- Okay, Lionel talked about this song on Oprah. He mentioned that when he was married, he wouldn't dream about writing a song about 'finding a pretty little thing that keeps him up all night'. Well, I say, you must have married the wrong one because your wife can be (and should be) that pretty little thing. But anyway, back to the song -- It's quite cheesy and I can't shake the images that were invoked by
the Essence article
that spoke of black men heading to Brazil for some wild loving with prostitutes.
This will probably be their theme song.
6.
I'm Coming Home
- The fun in Brazil is over, now he's coming home. How appropriate? This song is boring. Next.
7.
All Around The World
- Looks like Lionel still has some 'dancing-on-the ceiling-while-running-with-the-night' left in him, but it's all good because this type of music fits him. I can definitely get down with this, while I'm cleaning 'all around' the house, doing my salsa with the broom.
8.
Out Of My Head
- It's mellow, it's reflective, and the groove is nice and depressing. This is one of those crybaby songs that you'll hate it when you're happy, but love it when you're sad.
9.
Reason To Believe
- Okay, I like it. Reminds me of something Phil Collins could've done, but it's just that classic 80s R&B/Rock combo that Lionel does so well.
10.
Stand Down
- Alright now, it's time for a little reggae. Lionel does this beat justice and I love the beat and lyrics, which are a perfect match.
11.
I Love You
- This is the true ballad of the album. The way it starts off just lets you know that your tear ducts better be prepared to shed some droplets for love. This is quite passionate and I like it.
Overall:
This is adult contemporary music at its' finest. Lionel didn't try to squeeze his legacy into the cookie cutter outline of popular music (for instance, there are no guest appearances on this LP) and I enjoyed listening to how good R&B music can taste to my ears.
Here's a youtube video...
I Call It Love
Lionel Richie
coming home
album reviews
commodores
posted by Soulfull @ 8:34 PM , links to this post


The Headline Reads:
Hate Crimes Wake Charles's Sleeping Giant (WaPo)
Well, I can't say I'm surprised by all of this and although I'm only including bits and pieces here, this is a very good article that's worth the read in its entirety...

A wave of offensive graffiti and vandalism in the past seven weeks has opened a public dialogue about the impact of a dramatic demographic shift in Charles County and has led officials to begin combating what some residents say has existed for years: a race relations problem.

As Charles transforms from a land of sprawling tobacco farms to a far-flung exurb of Washington, few have spoken openly about what one black resident calls "the browning of Charles County" -- the movement of large numbers of middle-class black families to an area that not long ago was predominantly white.

At least 10 incidences of racist graffiti or vandalism, all classified as hate crimes, have occurred in Charles since mid-August. This month, police found "KKK" and disturbing symbols spray-painted on the doors and sign of a predominantly black Baptist church.

"When they're spraying 'white pride' and 'KKK,' that's not a perception problem. That's a real problem, and it's something that needs to be stopped," said Sheriff Frederick E. Davis, a Republican who is running for reelection.

FBI agents are planning to join authorities in their search for the vandals at the request of Rep. Steny H. Hoyer, the House Democratic whip, whose district includes Southern Maryland.

Wayne Cooper (D), president of the county Board of Commissioners, asked Hoyer last week to help get the federal government involved. "This is too much, and it's happening too fast," Cooper said.

State legislators representing Charles have pledged to review Maryland's hate crime laws, and county leaders plan town hall forums to promote racial tolerance and encourage discussion.

Charles is the fastest-growing Maryland county in the Washington region, and its growth has been fueled almost exclusively by blacks and other minorities.

Although the white population remained relatively stagnant between 2000 and 2005 -- decreasing by about 1,300 people -- the black population increased by more than 50 percent, jumping from about 31,000 to 47,500, according to census estimates. African Americans make up about 34 percent of Charles's approximately 139,000 residents.

Many of the new black residents are prosperous professionals who have left Prince George's County, Charles's neighbor to the north. Drawn by the county's relatively affordable homes, schools and rural character, many of these new residents have bought half-million-dollar homes in subdivisions that have sprouted on land where tobacco used to grow and slavery once thrived.

"There's the browning of Charles County. It's happening, and everybody's not on board with it happening," said Washington, executive director of Lifestyles Inc., a nonprofit community services organization based in La Plata.

Some leaders think the recent vandalism -- coupled with memories of the 2004 arson that destroyed or damaged 27 new houses in the Hunters Brooke subdivision, many of them bought by black families -- threatens to thwart the county's aggressive efforts to woo businesses and higher-paying jobs.

"It's a very urgent problem," Commissioner Candice Quinn Kelly (R-La Plata) said of the lingering notion of Charles as racist. "We're working hard to shed that image."

"Who would want to bring their company or business to a place where their employees may feel unrest?" Commissioner Edith J. Patterson (D-Pomfret) asked. "Who would want to move here if they're afraid they'll open their doors at night and be attacked either by graffiti or other means? . . .

"We need to send a resounding message that this is not Charles County, this is not who we are and this is not what we want to represent."

The crimes have alarmed many residents. Patterson, who became the county's first black commissioner last year and is one of two African American candidates for the five-member board this fall, said unrest over hate crimes "is in its own way a form of terrorism."

For white residents, some say, it took awhile for the migration of black families to the county in the late 1990s and early 2000s to sink in -- and even longer before people discussed it.

"They started looking around the restaurants, and a majority of the people eating there were black," Braxton said. "When they went to the mall and looked around and there were African Americans everywhere. It's like one day they just woke up, and there it was."

Change in a community is always difficult to handle, Kelly said.

"You have the newcomer thing going on, plus the fact that the newcomers are of a different race," Kelly said. "I'm sure there is a certain interpersonal struggle that takes place when you see the place you were born and raised changing. That's just the reality."
Well, with the current (and horrible) state of PG County, all neighboring counties better get used to the influx of 'newcomers'. (We ALL have the right to live where ever the hell we want to live!) It's just SAD (but again, NOT surprising) that this LEARNED behavior continues.
posted by Soulfull @ 4:53 PM , links to this post


The Headline Reads:
Unknown Frost Poem Comes Out From Hiding at U-Va. (WaPo)
This was interesting....

On the opening page of a small leather-bound book in a University of Virginia library, graduate student Robert Stilling found an inscription in brownish-gray ink. It was a poem by Robert Frost, in the poet's own hand, unknown and, Stilling believes, unpublished.

"It's like coming across a ruin," he said, finding a poem that Frost seemed to have abandoned.

"It was a complete bolt out of the blue," said Ted Genoways, editor of the Virginia Quarterly Review, the kind of dramatic discovery that scholars dream of as they pore over manuscripts and letters.

The poem, "War Thoughts at Home," has particular resonance now, Stilling said. It will be published, for the first time, it is believed, in the Virginia Quarterly Review available Monday.

Thus completes a curious circle. During Frost's lifetime, the publication ran many of his poems, including some of his most beloved works. And when Genoways was a U-Va. graduate student about seven years ago, he made the last major discovery of the New England poet's work: a manuscript of a then-unknown poem -- with one stanza torn out.

It was tantalizing, he said, because it seemed that the poet had ripped out the one part he wasn't happy with, leaving just the last words of those lines.
Man, what a find!
posted by Soulfull @ 4:15 PM , links to this post


It has taken me to my lunch break to finally sit down and write about this. I'm still steaming. First off, it's only right that I share this nasty little secret -- I am the rudest driver you would want to encounter on the road. I drive fast, switch lanes, cuss, fuss, and talk/mouth to other drivers all day, every day. In fact, I've been known to cuss out drivers that I later find out are people I know (like coworkers, friends, my dad) and I know this is WRONG and I'm making my attempts to curb this behavior, (listen to jazz, pray, meditate) but damn it, IT'S HARD!! You know, drivers in the DC Area are UNDER ATTACK! With this area having the
second-worst commute
, drivers like me constantly have to be on the defense! In fact, I've made a list of SOME of the offenses I've had to combat:





Merging drivers who are AFRAID to merge

Drivers who yield to cars unnecessarily

Drivers who are afraid of potholes/metal grates/dips/etc

Confused/lost drivers who don't know the area

Drivers who STOP at yellow lights instead of SLOWING down

Drivers who are doing everything else (talking on the phone, reading, putting on make-up, picking their nose, etc) BUT driving

Drivers who can't seem, for whatever reason, to pass a police car (Geez, if you are doing the speed limit, it's OK to pass!!)

Drivers who can't drive in the rain (Why did it take me TWO hours to get home yesterday??)




Man, I could go on and on! Today, I expected a BREAK from the offenders considering no one goes to work on Fridays, but that just didn't happen! Shoot, by the time I got to work, I felt like a NFL player trying to make it into the end zone.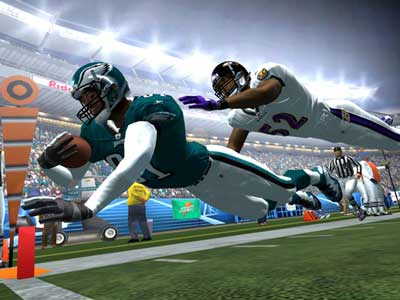 I had ducked, dodged, and FINALLY scored when I reached the parking garage in one piece...
traffic
stress
road rage
DC area
worst commute
posted by Soulfull @ 1:53 PM , links to this post


Ever since I saw this video...
Janet Jackson - Let's Wait Awhile
On VH-1, I've been having flashbacks of one of my favorite 80s movie,
The Last Dragon
, which starred one of my favorite actors,
Taimak Guarriello
. Man o Man, in 1985 when this film came out I just couldn't get enough of it. I watched it so much growing up that I can pretty much sing
all the songs
in the movie, but here's the background for those who might not remember:

Berry Gordy's The Last Dragon is a 1985 martial arts parody film, featuring a predominantly Black cast, produced by then-Motown Records CEO Berry Gordy and directed by Michael Schultz. Something of a commercial and critical disappointment upon its original release (the film's Norman Whitfield-produced theme song was nominated for Worst "Original" song at the 1985 Golden Raspberry Awards), The Last Dragon is today considered something of a cult classic. The film stars Taimak, Vanity, Julius J. Carry, III, Christopher Murney, and Faith Prince. The movie was released by TriStar Picturesto theatres on March 22,1985.

The plot, set in New York City, of the film revolves around a black teenage martial arts student named Leroy Green, who is often referred to as "Bruce Leroy" (although he never actually calls himself that). Leroy dreams of being a great martial artist like his idol, Bruce Lee. Leroy is on a quest to attain the highest level of martial arts accomplishment, called "The Glow". As its name suggests, it is a mystical energy that can be tapped into by a martial arts master. When a person's hands glow, they are one of the best fighters in the world. When their entire body glows, they are the single best fighter there is. Along the way to find "The Glow", however, Leroy must confront villains such as a crooked arcade mogul (Murney) and the evil Sho'nuff, the Shogun of Harlem. Also, protect his younger brother Richie (Leo O'Brien) and his girlfriend, VJ Laura Charles (Vanity).
Yeah, this movie is my jam and watching it just brings back so many memories, but here, check out some YouTube clips...
Opening Credits
Vanity - 7th Heaven
Hot Saki Sue
Test Drive
Shonuff breaks up Daddy Greens Pizza
The Glow
Who's The Master?
the last dragon
80s movies
posted by Soulfull @ 2:01 PM , links to this post


The Headline Reads:
Washington Times employee arrested in sting (WashTimes)
This is a damn shame... I'm glad they caught his butt.

THE WASHINGTON TIMES
Metropolitan Police today charged the director of human resources at The Washington Times with one count of attempting to entice a minor on the Internet.
Randall Casseday, 53, was arrested at 9:45 p.m. yesterday in the 1300 block of Brentwood Road NE, where police said he had arranged to meet who he thought was a 13-year-old girl. He had actually exchanged Internet messages and photographs with a male police officer posing as a girl.
"When he went there, he was met by police," police spokesman Sgt. Joe Gentile said.
As set out in an affidavit filed in U.S. District Court today, Mr. Casseday, whose home address was listed in the unit block of Manner House Drive in Dobbs Ferry, N.Y., initiated a conversation with the undercover officer in an online chat room.
The officer identified himself as a 13-year-old girl in the District, and Mr. Casseday identified himself as a 53-year-old man who usually lives in New York but was spending time in the District, the affidavit states.
The conversation included discussion of an explicit sexual nature.
In the course of the conversation, Mr. Casseday sent via e-mail several graphic photographs of himself, and the police officer sent him a photograph described in the complaint as of "a young child in a bathing suit." The two agreed to meet at 9:30 p.m.
Brian Bauman, a spokesman for The Washington Times, said that Mr. Casseday had been suspended without pay pending the results of the investigation.
"The Washington Times strictly prohibits any illegal activities on our property," Mr. Bauman said. "This is a law-enforcement matter and we are cooperating with officials to the best of our abilities and it would be inappropriate to comment any further since it is in the process of investigation."
It is not clear from the affidavit whether the online conversation took place on company property or on a company-owned computer.
posted by Soulfull @ 8:50 PM , links to this post


It's Janet, so do I really need to do an intro? (I love this album cover though!) Let's move to the music...
1.
(Intro) 20
- With so many years in the game, Janet starts off part 1 of this 5 part intro with a simple question --
What can I talk about this time?
Regardless of what she says, she knows she wants to have fun!
2.
So Excited (Ft Khia)
-
"So forget about them other girls baby, cause now you're dealing with a woman baby..."
Well, it sounds like Janet is coming into this CD, letting everyone know that she is going to get her grown & sexy on with this joint. I like this. (I can't help, but to hear the Herbie Hancock
Rockit
influence with all those record stratches.)
3.
Show Me
- I don't like the treatment they did to Janet's voice on this song. It's annoying and way too nasal. Next. By the way, who is rapping on this?
4.
Get It Out Me
- This joint is alright. Janet talks about how no one has been able to get 'it' out of her, but I'm just left wondering what 'it' is? Nothing really to write home about.
5.
Do It 2 Me
- No explanation needed on this one because Janet just wants someone to do it to her. I like the breezy breakdowns where she sings instead of rap/sings. Gosh, can I get a remix of this song ASAP because I'd like it much better with another beat behind it.
6.
This Body
- Love the rock influences on this one. It's sexy (Like duh, this is Janet, right?) and definitely gets an add to the Ipod.
7.
20 Part 2 (Interlude)
- Smooth.
8.
With U
-
Hot damn does she sound like MJJ in the beginning of this track
I love it. Makes me want to curl up by my fireplace and snuggle with my hubby.
9.
Call On Me (With Nelly)
- I don't like Nelly on this (and I didn't like the video either). We all know she loves JD, so I'm left wondering why she didn't just do a duet with him instead of Nelly? I like the catchy
A-yeah-yeah-yeah's and ooo-ooo-ooo's
though!
10.
20 Part 3 (Interlude)
- You know she HAS to giggle on every album (LOL!) and giggling Janet makes her debut as she talks to Lynette about the good ole days.
11.
Daybreak
- This reminds me of a happy
half ass
attempt of making another i-wanna-go-somwhere-and-have-a-good-time (Remember Escapade?) song. Moving on...
12.
Enjoy
- Another happy song, but I like this one wayyy better! Janet commands us all to enjoy the lives we are given. This will definitely be added to my motivational collection of songs and I might be able to get my Chicago stepping on this joint!
13.
20 Part 4 (Interlude)
- On this intro, Janet asks JD when is he coming home and she misses him...
14.
Take Care
- Love, love, love it! Janet makes really good love-making songs (Remember Anytime, Anyplace?) and this one makes you wanna get down on it.
15.
Love 2 Love
- Well, I simply love to love this. It's sensual and mellow, but at the same time it has a HARD drumbeat that helps to give it a sexy edge, making this another baby maker!
16.
(Outro) 20 Part 5
- Janet ends her album with a simple -- 'Thank you God for giving us all a sense of humor.'
Overall:
Well, what can I say about this Icon? I've basically grown up watching her grow up and while this album is a far cry from her days of making brothers wait awhile, I'm happy to see that she's finally found a partner/producer that compliments her stamina/voice. On 20 Y.O., Janet continues her grown and oh-so sexy reign over these industry babies and like she said in the
NYT
:

"I don't feel I have to compete," she said in a feather-soft voice eerily reminiscent of a dreamy 6-year-old. "I've done this for more than 20 years. I've already been where they are."
Right you are, Janet. Right. You. Are!
Here's a youtube video:
So Excited
janet jackson
20 Y.O.
album reviews
new releases
posted by Soulfull @ 5:37 PM , links to this post


The Headline Reads:
Syndicate Says 'Boondocks' May Not Return (WaPo)
Well, I'm happy to see Mr. McGruder moving into other realms with his comic strip, but I, for one, will miss reading his strip on a daily basis....

It's over for "The Boondocks" comic strip, at least for now. After six years -- a remarkably short run for a strip that found its way into 300-plus newspapers, including The Washington Post -- Universal Press Syndicate told subscribers yesterday they should start looking for someone to replace political/social satirist Aaron McGruder.

Apparently, the mind behind young black radicals Huey and Riley Freeman has gone Hollywood, or at least has further hopes of doing so, and has decided he can't devote himself to the grind of a daily strip. His late-night animated show, "The Boondocks," on the Cartoon Network was recently renewed for another season, the first-season DVD is out, and a film is reportedly in the works.

The cartoonist, 31, did not respond to a request for comment yesterday. A message on his voicemail indicated he was taking some time to "restore his creative juices."

The heavies at Universal are clearly not happy with the way McGruder handled the situation, although they worded their news release carefully.

"Although Aaron McGruder has made no statement about retiring or resuming The Boondocks for print newspapers . . . newspapers should not count on it coming back in the foreseeable future," Universal's president, Lee Salem, said in the release. "Numerous attempts . . . to pin McGruder down on a date that the strip would be coming back were unsuccessful."
posted by Soulfull @ 10:48 AM , links to this post


From Another Blogspot:
If you want to know why the Media is fucked up...
Apparently Newsweek thinks it's better that the U.S. Edition has Annie Leibovitz on the cover, while other editions tell
the REAL story
...
Hmmm, what's up with that?
posted by Soulfull @ 3:25 PM , links to this post


Damn, where did the weekend go? It's Monday already and you know what this post is about. It's time to get motivated and as usual I know I need this. After
my last post
, it's not hard to see why I picked this video...
Kanye West featuring John Legend - Jesus Walks (Live)
Here's what this song is saying to me:

We at war
We at war with terrorism, racism, but most of all we at war with ourselves
JESUS WALKS!
God show me the way because the Devil trying to break me down
JESUS WALK WITH ME!
Kanye
motivation
jesus walks
MTV live
posted by Soulfull @ 2:39 PM , links to this post


The Headline Reads:
Chris Wallace, Caught Off Balance?
I like Bill, I think he did a good job as President, and some things just need to be said. Over the weekend, Bill Clinton decided he wasn't going to withhold his
true
feelings for Chris Wallace's challenges against his record on terrorism and proceed to 'tell it like it is'...
In an impassioned, finger-wagging answer, Clinton told Wallace, a former ABC News correspondent: "You did Fox's bidding on this show. You did your nice little conservative hit job on me. . . . You set this meeting up because you were going to get a lot of criticism from your viewers because Rupert Murdoch is supporting my work on climate change. And you came here under false pretenses and said that you'd spend half the time talking about . . . what we did out there to raise $7 billion-plus over three days from 215 different commitments. And you don't care."
This article
goes on to say:

"We're fully aware of Fox News's and Chris Wallace's agenda, and President Clinton came in prepared to respond to any attack on his record," said Jay Carson, his spokesman. "When Wallace questioned his record on terrorism, he responded forcefully, as any Democrat would or should."

In the interview, in which Clinton also accused Wallace of having a "little smirk" on his face, the host said he had planned to spend half the allotted 15 minutes on the Global Initiative and that "I didn't think this was going to set you off on such a tear."

"It set me off on such a tear because you didn't formulate it in an honest way and you people ask me questions you don't ask the other side," Clinton said.

"Sir, that is not true," Wallace replied.

Asked about Clinton's complaint, a Fox spokeswoman pointed to Wallace's interview two weeks ago with Secretary of State Condoleezza Rice. Wallace pressed her about the lack of prewar ties between Osama bin Laden and Iraqi leader Saddam Hussein, but he did not ask about U.S. efforts against bin Laden before the Sept. 11, 2001, attacks. Carson noted that the 2000 bombing of the U.S.S. Cole was officially linked to al-Qaeda after Bush took office.
I'm glad Clinton said what he said. Wallace's challenge was totally unnecessary and it just leaves me wondering the same thing -- Why can't we have the type of dialogue and interviews that foster REAL changes that move this nation forward instead of the same 'could've-would've-should've' bullshit?
Bill Clinton shouldn't have to act like an ass to get FOX News to see that
The blame game is getting old. But enough of me, watch the video for yourself:
Part 1
Part 2
bill clinton
fox news
9/11
clinton wallace
posted by Soulfull @ 2:28 PM , links to this post


It took me one day to finish reading The Billion Dollar BET. Last Thursday, I felt such a disgust for the things that were done in the name of business (or should I say, greed) that I couldn't really put any thoughts into words. On one hand I admire Mr. Johnson's determination, which did allow him to be the first black billionaire, yet, he sacrificed being an outlet for quality black entertainment because of this billionaire dream. He was even quoted in the book as saying that he made BET for HIS FAMILY. In his mind's eye, quality meant more money and spending more money wasn't in his game plan.
So this morning, I'm wondering what's leading my mind's eye? What is my overall goal as I walk along this road to financial success? But more importantly, when I reach the end of this road, will I be proud to look back at my footprints?
posted by Soulfull @ 10:06 AM , links to this post


The Headline Reads:
Cosby appeals to Americans: give $8 each for Slavery Museum
If every American contributes $8, the U.S. National Slavery Museum could open exhibits as early as next year, Bill Cosby, a key contributor to the project, said Friday.

Cosby joined Richmond Mayor L. Douglas Wilder in launching a new campaign to raise $100 million toward the Fredericksburg museum's $200 million cost by asking people to give up what Cosby termed 'the price of two shots of Scotch.'

Cosby also encouraged parents to donate on their kids' behalf.

'The incentive is that they would join in with the rest of the United States of America in saying yes, as an American, I gave $8 to help build something that tells the story,' he said in a teleconference with Wilder. 'This is needed. Period.'

Cosby has already committed to donating at least $1 million to the museum.

Cosby said he came up with the $8 idea while brainstorming on what the average American could afford to give. Wilder said the number also has symbolic significance to what is touted as the first national museum dedicated solely to telling the story of American slavery.

'The figure 8, in shape, is both of the shackles, which is the symbol of slavery,' said Wilder, a former Virginia governor and the grandson of slaves. He thought up the museum concept during a visit to Goree Island, the infamous slave shipping post in West Africa. 'If you turn it on its side, it's the symbol of infinite freedom.'

The campaign marks the latest attempt at fundraising for a project in the works for more than a decade.

Wilder struggled to find a location before settling on a site near the Rappahannock River in Fredericksburg, a region where many Civil War battles were fought.

Some exhibits were supposed to open in 2003. Later, the date was pushed to 2007.

'In terms of whether the museum will be open next year, no, it won't,' Wilder said. 'Will some parts of it be open next year? It might be.'

The primary problem has been raising funds, organizers acknowledge.

Fundraising seemed to get a jolt in February, when organizers had to reschedule a gala after high ticket sales forced them to look for a larger venue.

But Cosby said organizers continue to wrestle with limited corporate participation. He blamed the stigma of slavery.

'Corporate America is having a terrible problem coming up and divvying up with the money,' he said, speaking from his home in Massachusetts. 'They're more worried about whose feelings they would hurt if this museum is built.'

Wilder said the museum has about $50 million on hand. Now Cosby said it's time to target 'foot soldiers.'

'This kind of campaign generally fails badly,' he said. 'But I'm going to try again because I'm going to present this national slavery museum as a jewel that's missing in a crown.'

The museum will feature such relics as rusty manacles and iron masks used to restrain Africans, as well as a full-sized replica of a slave ship.

It's expected to draw more than 2 million tourists a year.
I know I tend to live under a rock, but dang, I didn't know anything about this, but I'm not wasting any time
making a donation
because, for real, this is SO necessary and it's about damn time. Here's more info on the museum:

Located in Fredericksburg, the Museum will offer 100,000+/- square feet of permanent and temporary exhibit space, including a full-scale replica of a slave ship. Its exhibits will present the most cutting-edge high-tech audiovisual media, including a 450-seat theater as well as three other dynamic theaters, taking visitors on a journey through time. Inspired by the vision of Hon. L. Douglas Wilder, the former Governor of Virginia and the current Mayor of Richmond, the museum's objective is to communicate to the world that "We Are One People." [Source]
posted by Soulfull @ 3:51 PM , links to this post


The Headline Reads:
Nation of Islam leader Louis Farrakhan tells followers he is seriously ill (K-Lite FM)
Here's the story:

CHICAGO (AP) - Minister Louis Farrakhan said in a letter to followers this month that he is seriously ill, and he asked the Nation of Islam's leaders to carry on in his absence to make sure the movement "will live long after I and we have gone."

Farrakhan, 73, said he began suffering pain earlier this year similar to 1998, when he was diagnosed with prostate cancer and underwent surgery. He said doctors discovered an ulcer in his anal area during a visit to Cuba in March.

Since then, he has lost 35 pounds while battling "serious infection and inflammation," Farrakhan said in a letter dated Sept. 11 and published in the Nation of Islam's The Final Call newspaper.

Farrakhan said he will work hard to recover "because I do not believe my earthly work is done." He said he asked his executive board to solve problems during his recovery.

Farrakhan likened his situation to that of Fidel Castro, who temporarily relinquished power because of illness.

"While many rejoiced - believing and thinking that if Fidel Castro and the Cuban Revolution expired they could move Cuba and the Revolution in a new direction - his absence from the helm only proved that Cuba will not fall apart over the absence or passing of their illustrious leader," Farrakhan wrote in the letter.

He also warned followers to be "ever watchful for any smart, crooked deceiver and hypocrite who would create confusion over my present condition."

Gosh, I didn't know this until this morning. I'm not Muslim, but I share some of the views of Mr. Farrakhan and the Nation of Islam. Back in 1995, I remember the DC area being so energized when he hosted the first Million Man March here. I remember being in high school and listening to
his words from that day
and they gave me hope that a cultural shift in our communities was possible...
So, we stand here today at this historic moment. We are standing in the place of those who couldn't make it here today. We are standing on the blood of our ancestors. We are standing on the blood of those who died in the middle passage, who died in the fields and swamps of America, who died hanging from trees in the South, who died in the cells of their jailers, who died on the highways and who died in the fratricidal conflict that rages within our community. We are standing on the sacrifice of the lives of those heroes, our great men and women that we today may accept the responsibility that life imposes upon each traveler who comes this way.

We must accept the responsibility that God has put upon us, not only to be good husbands and fathers and builders of our community, but God is now calling upon the despised and the rejected to become the cornerstone and the builders of a new world.

And so, our brief subject today is taken from the American Constitution. In these words, Toward a more union. Toward a more perfect union.
Later on in life, I had somewhat of a brief encounter with Mr. Farrakhan when he came to my job for an interview (or was it a lunch meeting - not sure). When my coworkers and I received word that he would be coming to the building we were too excited! Farrakhan is very much a part of our African-American history, so we all hung around in the lobby, holding our camaraphones, and just waiting (and dodging our bosses) for him. There was such a sense of pride that we felt as we watched him exit the building. (Oh yeah, I can't forget about all of the beautiful brothers that came along to protect Farrakhan because his SECURITY WAS TIGHT!) Back then, he looked so polished, relaxed, and quite healthy. Wow, that wasn't so long ago and now this...
posted by Soulfull @ 12:30 PM , links to this post


Today's the last full day of astronomical summer and I'm bummed. Summer left me too soon. I didn't get a chance to have a BBQ with her or hang out by the pool, but in honor of my
favorite
season, here's a little summer music....
Will Smith and DJ Jazzy Jeff - Summertime
Don Henley - The Boys of Summer
John Travolta & Olivia Newton-John - Summer Nights
Happy Fridayyyy, folks!
summer
music videos
posted by Soulfull @ 9:05 PM , links to this post


The Headline Reads:
Police Investigate Birth Control Sales (TWP)
Now this is a trip...
State and federal authorities raided two small Hispanic grocery stores in Herndon this week after three women reported that they bought over-the-counter birth control pills and then got pregnant.

The women confided their situations this year to a nurse at a monthly health clinic held at Floris United Methodist Church in Herndon, according to Fairfax County court records. The nurse mentioned it to a church employee, who notified health officials that birth control pills were being sold without a prescription, as required by Virginia law.

The identities of the women were not revealed to authorities, and police had not spoken with them, Virginia State Police Sgt. Terry W. Licklider said yesterday. But the department decided to investigate.

In late July, an undercover officer entered El Supermercado, at 904 Alabama Dr., and bought two packs of Nueva Perla pills, according to a search warrant affidavit filed in Fairfax. Licklider said the store charged $10 for a one-month supply.

Both packs of pills were labeled almost entirely in Spanish, according to the affidavit, written by Special Agent Michael Sponheimer of the state police. " Nueva Perla -- Suavidad y Proteccion: Anticonceptive Oral " read the front of the label, or "New Pearl -- Smoothness and Protection: Oral Contraceptive." The back said that the pills contained norgestrel with ethinyl estradiol, the active ingredients in oral contraceptives.

In late August, another undercover mission was launched at El Mercadito Hispano, at 495-B Elden St. Again, an officer bought two packs of Nueva Perla without a prescription, the affidavit states.

Investigators learned from the U.S. Food and Drug Administration that Nueva Perla was not approved for sale in the United States and that it was "misbranded," since the packaging information was in Spanish. All medications sold in the United States are required to be labeled in English. Licklider said the labels said the pills were made in Canada.
posted by Soulfull @ 9:00 PM , links to this post


I left work early today to head over to Kaiser and have my hearing test. So what's the results? It's official. The perforation in my left eardrum is causing significant hearing loss. With all the surgeries, I really don't want to go back under the knife so soon, but the doctor stated, it wouldn't be the best move to not have this eardrum repaired. So he has given me six whole months to decide what I want to do... I mean after watching him demonstrate how he would make an incision behind my ear to do 'the work', I can't seem to stop bugging out. Shoot, I'm still trying to work though these other medical issues. Geez.. why did my life have to be this way? O yeah because that's the way God wanted it you dummy and I cannot question his judgement now...
On another note, thanks to Shavar, I'm now reading The Billion Dollar BET by Brett Pulley. This book (which came out in 2004) tells the unauthorized story of 'how Robert Johnson built BET into a billion-dollar media empire'. Well, I'm only on page five and I'm already disturbed. I understand Johnson's point about this being a business, but since when did that mean showcasing the SAME programming every single week? I'm not asking for BET to solve all the issues with the black race, I'm asking for a REAL network. Since Viacom bought them back in 2001, things are still the same and I'm starting to question what's the overall programming point of this channel. If it's about videos, I can watch better videos on VH-1 Soul. And if it's not videos on that channel, it's old movies and my goodness, I'm definitely not watching their 2003 reruns of The Parkers. Shoot, where in the world are our black sitcoms??? Yeah there's The Wire and as much as my hubby tries to get me to watch, I just don't like it. I'm tired of that drug-drama-bad-cop-good-cop kinda show... O whatever! Let me stop talking about this right now. I'm going back to reading this book.
Peace & Blessings ya'll...
posted by Soulfull @ 11:03 PM , links to this post


When I saw this CD cover, I noticed two things. First, I immediately saw the resemblance to
Pink Floyd
's 1973 album cover for
The Dark Side of the Moon
and secondly, I wanted to know WHY he decided to name it Food & Liquor? Well, the intro quickly answered that question...
1.
Intro
- This track came out fighting with a poetic intro that immediately made me take notice and the first line answered my question... "Food and liquor stores rest on every corner..." O yeah, I like this.
2.
Real Feat. Sarah Green
- Even though everyone is asking for the 'real', I can't seem to get over how this track doesn't seem to fit with the lyrics. I liked the singing though.
3.
Just Might Be OK Feat. Gemini
- Another unmatched beat with his lyrics, which are tight, but it feels like the beat is trying to take him somewhere he doesn't want to go. Yet, as the title states, it just might be okay....
4.
Kick, Push
- This is probably the anthem of all skateboarders. The song has a complimentary beat to Lupe's flow, which commands the whole joint. There's no falling behind the beat on this one.
5.
I Gotcha
- "You Want The Flava Ma, HEY! I Gotcha, You Want The Realness, WELL! I Gotcha"... Indeed you do, Lupe. I'm loving the 'aroma' of this jazzy track. It reminds me a bit of Tribe (Tribe Called Quest). Would be nice to hear a remix with them or Common.
6.
The Instrumental Featuring Jonah Matranga
- I like the vocals on this but I'm not sure what Lupe's talking about. Something about losing his voice and being trapped in a box?? This might have went over my head. (Anyone got any ideas???)
7.
He Say She Say Feat. Gemini and Sarah Green
- As Jay-Z would say, this is so muthf****** soulful! This track speaks about the pain a son goes through when he has an absent father. I dig this deeply and being the emotional mother of two sons, I cried listening to this. Boys sure do need their daddies...
8.
Sunshine
- Beautiful! The beat fits the lyrics perfectly and I swear I started daydreaming about being in a lush green field with butterflies and sunshine! Even though the chorus is kinda corny.
9.
Daydreamin' (Featuring Jill Scott)
- Perfect follow up to the last track. Love it and Jill's voice is like the clouds in this daydreamin sky -- she's so necessary.
10.
The Cool
- It's a damn shame how cool this track is. This one feels as though you're strolling with Lupe as he's telling you this story of Mr. Cool.
11.
Hurt Me Soul
- Hot damn! This man is doing a lyrical dance all over this beat while exposing the depths of what his soul sees in this world. I like it.
12.
Pressure Featuring Jay-Z
- I'm not feeling this and although the singing is bad, Jay's still doing what he does best!
13.
American Terrorist (Feat. Matthew Santos)
- "Close your mind, close your eyes, see with your heart, how do you forgive the murderer of your father? The ink of a scholar is worth a thousand times more than the blood of a martyr..." How creative. (You've got to read the
lyrics
on this one.) This track is on point, but it made me mad because I wish folks would open their eyes and see what's really going on around us.
14.
The Emperor's Soundtrack
- "Eighteen in the clip and one in the whole... I only fear god, know the weapons of the weak are the weakness of the soul" (or something like that). I like this.
15.
Kick, Push II
- It's okay, but I don't really see the need for a total remake of this track. The original was nice, but the remix with Pharrell would've been better to have on the album than this.
16.
Outro
- At 12 minutes and 13 seconds, this outro is full of shoutouts to the people and businesses that have helped to contribute to Lupe's first album.
Overall:
It wasn't a chore to go through this album. Quite frankly, I didn't want it to stop. I was hoping that by the end of the outro, all wack emcees would've magically disappeared into the oblivion that floats behind Lupe on the CD cover. In my opinion, this album is certified in the good book of Hip Hop! I enjoyed it so much that I had to pause and tell somebody. You know, touch a neighbor as they say in church. And by his own admission, Lupe "aint tryna be the greatest", but he definitely deserves to be heard by the masses.
Here's a youtube video...
I Gotcha
lupe
food and liquor
album reviews
posted by Soulfull @ 12:42 AM , links to this post


I thought this was funny...
funny videos
posted by Soulfull @ 11:24 PM , links to this post


Okay, I was going to give this long review of Chingy's album, but after I read back over it and saw how much it sucked, I decided to trash it. Besides, Chingy's music isn't for me and this new album,
Hoodstar
, confirmed that. So because I only liked one song, here's what I said about it:
Track#8: Pullin' Me Back (featuring Tyrese) - I like this song because of the chorus that Tyrese (who needs to hurry up with HIS album) sings and it's nice how someone (okay, so it's Mr. Ya'll-Know-Who-This-Is aka Jermaine Dupri) sampled one of my favorite SWV tracks, Rain...
I guess the upside of it all, Rhapsody did lead me to a group I never heard of,
Tanya Morgan
, which I do like...
Here's some youtube videoes...
Pullin Me Back ft Tyrese
Tanya Morgan - We Be
Chingy
Tyrese
hoodstar
album reviews
Tanya Morgan
posted by Soulfull @ 4:28 PM , links to this post


I guess with the success of
My Humps
(which I thought was funny as hell), it was only a matter of time before
Stacy Ann Ferguson
aka Fergie made her solo debut as The Dutchess. Well, let's see if there's a twinge of pop royalty to it...
1.
Fergalicious (Featuring Will.I.Am)
- This is a 2006
Supersonic
remake done fergalicious style -- I hate it. "I be up in the gym, just working on my fitness." WTF?
2.
Clumsy
- Too much going on in this song, just too damn much. I'm not sure why I'm envisioning the Mario Brothers (or some old Nintendo video game) while she's singing and then this Little Shop of Horrors barbershop breakdown is not helping. Yup, this was a great title for this mess, because I think I'm getting nauseous from all the missteps. Next.
3.
All That I Got (The Make Up Song) Featuring Will.I.Am
- Had to listen to this twice. Okay, how old is this lady? (Hold, as I go check...) Okay, Fergie is 31 years old. I would really hope that she doesn't have a man in her life that she has to ask, "would you love me if I didn't work out or change my natural hair". WTF? Sounds like you're dating a boy not a man. Bottom line, this song is entirely too
kiddish, if that's even a word
gimmicky and Will.I.Am doesn't help with the cornball rap.
4.
London Bridge (Album Version (Explicit))
-
Note to all artist: Please don't come out with another song using (or intro'ing) any type of police or fire sirens!
I like this song, not because of it's artistic ability but more because of it's funny nature. Reminds me of something Biz Markie should be rapping on if they do a remix.
5.
Pedestal
- I'm at a crossroads with this one. I mean what's up with all this paying homage to the London Bridge? (Maybe she's giving a complimentary shout-out to the real
Fergie
.) I like the message though.
6.
Voodoo Doll
- What is the point? I guess now that you've knocked them off the 'pedestal', it's time to whip out the voodoo doll? Loved the horns at the end, but NEXT!
7.
Glamorous (Featuring Ludacris)
- The flossy flossy? Please. I'm afraid Ludacris couldn't save this joint because all this made me want me to do is find Prince and Shelia E and thank them for my favorite
Glamorous
track.
8.
Here I Come
- WHY did she feel the need to murder a classic? I feel violated... Next.
9.
Velvet
- I like this song. It's not too much and it's not too little, it's just right. This beat reminds me of an older soul song, but I can't put my finger on it, but those 'record-playing-backwards' sounds at the end of the song are retarded.
10.
Big Girls Don't Cry (Personal)
- Not much I can say about this, it's not bad, but why do I feel like this could be a better song if Kelly Clarkson did it?
11.
Mary Jane Shoes (Featuring Rita Marley & The I-Three's)
- I never liked mary jane shoes, so I can't relate to this. I'll pass.
12.
Losing My Ground
- Justin's losing his way and Fergie's losing her ground? Are all these artists sharing the same songwriters? This track made me want to go listen to REM's
Losing My Religion
. Now that's a jam for losing something! Next.
13.
Finally
- Just the word I was looking for -- finally! I don't like this one and thank goodness this album is FINALLY over!
Overall:
I'm sure the preteens, teens, and adults who wanna be teens will like this first effort from Fergie, but
I'M not buying this
. Fergie's got talent and a nice voice
when used properly
, but I doubt that this album was about her voice. Nope! That wasn't the point at all. This album was about appealing to the market that her label has so nicely craved out for her. Yup, Fergie's waiting patiently in line to be formally styled into The Dutchess of (Bubblegum) Pop. Damn, am I now old and uncool because I don't like this shit? O WELL.
Here's a youtube video...
Clumsy
Fergie
Black Eyed Peas
album reviews
posted by Soulfull @ 1:41 PM , links to this post


Something happened to me today that got me to thinking -- Why do people throw so much shade on one another? If someone is more successful than you, why is it necessary to try and bring them down? These questions came to me because someone expressed to me that I act like I don't know how to help somebody else. They even used the words, "snotty", "bossy", and "bitchy" to describe me. Now I could've gone the more travelled route and tried to reverse their thoughts, but you know what? I decided not to. I'm not going to try and control what people think about me because like my dad said, people are going to think what they want. So it is, what it is. One moment in time when I was a 'boss bitch' doesn't define all of who I am, will be, or whether I'll help you in the future. Everyone has their own little quirks about them and in the end, like Twista says:
I wish that you could show some love,
Instead of hatin so much when you see some other people commin up
So today's video is...
Hope by Twista (although I prefer
the album version
with Cee-Lo!)
What this song is saying to me:

Cuz I'm hopeful, yes I am, hopeful for today,
Take this music and use it
Let it take you away,
And be hopeful (hopeful) and He'll make a way
I know it ain't easy but that's okay...
motivation
twista
faith
posted by Soulfull @ 2:07 PM , links to this post


I was bored....
1. What is your middle name? Renee
2. How big is your bed? King
3. What are you listening to? The Redskins vs The Cowboys
5. What was the last thing you drank? Milk from my bowl of Cinnamon Toast Crunch
6. Favorite person to hug? My sons
7. How is the weather right now? My feet are cold (as always)
8. Who was the last person you talked to on the phone? My sister.
9. Your favorite thing you notice about the opposite sex? Eyes
10. Favorite type of food? Anything I didn't have to cook. I like to be served.
11. Do you get high? Nope.
12. Ever get so drunk you don't remember the entire night? Yes.
13. Hair color? Honey Blonde
14. Eye color? Dark Brown
15. Have you ever gotten stuck in a tree? Nope, I'm too much of a tomboy to not know how to get down.
16. Favorite holiday? Thanksgiving and Christmas!
17. Favorite Season? Summer all day, everyday
18. Last Movie you watched? Hotel Rwanda. I'm still moved by it.
19. What were you doing before filling this out? Blogging, LOL!
20. Do you like to travel by plane? Yeah, but I prefer a nice long road trip, so I can see the sights.
21. Right-handed? Yes
22. Are you missing someone? Oh yeah, I wish he would stop watching these losing Redskins...
23. Do you still watch cartoons on Saturday mornings? Yup, right next to my boys.
24. Are you hiding something from someone? Yes
25. Are you kinky or clean? Kinky
26. First thing you did this morning? Brush my teeth
27. What do you have handy at your bedside? My laptop, T-Mobile MDA, books and magazines.
28. What makes you unique? My independent/co-dependent nature.
29. Favorite Hangout? Disney World.
30. Favorite song right now? Irreplacable by Beyonce
31. Taker or Giver? Both.
32. Stuck on a deserted island & could only bring one thing? My entire family
33. Favorite TV commerical? I try to mute the commericals.
34. First thing you'll save in a fire? My family
35. Favorite Color? Silver
36. What three things do you always bring with you? Ipod, Cell, Purse
37. What did you want to be when you were a kid? A businesswoman. I wasn't too sure of the area of business, but after watching all those 80s office films, I wanted the big corner office from that point on.
38. What do you usually do when the alarm clock goes off? What alarm clock? I got my two boys to wake me up.
39. The color of your bedsheets? Pale Green
40. What kind of shirt are you wearing? A Radical Art T-shirt
41. What's the ringtone on your phone? I have multiple tones that come on at different times of the day. Right now, I think it's The Isley Brothers - For The Love of You
42. What time did you wake up today? 8AM
43. What were you doing 10:00PM last night? Blogging about Justin Timberlake.
44. Name something you can't wait to do? Win the Powerball jackpot
45. Last time you saw your mom? Three weeks ago
46. What is one thing you wish you could change about yourself? I wish I didn't try to pack 300 hundred things to do in one day.
47. Who's getting on your nerves right now? The Cowboys and George 'I'm the decider' Bush
crazy questions
posted by Soulfull @ 10:54 PM , links to this post


"Great accomplishments are performed not by strength but by determination".
I've been avoiding my Accounting I homework all week, so when today came I still didn't want to do any of it. I was bummed about not understanding last week's assignment and the bad grade I got because of it. (I don't want to be an accountant, I want to be a writer!) As I cooked breakfast for the boys, I was determined to continue my rebellion until the little voice inside me (that sounded like Aaliyah) said:
If at first you don't succeed, dust self off and try again...
And I did just that. I attacked those cash receipts and FIFO's with a new attitude. And you know what, surprisingly it was starting to make sense! I was so excited over my little mental victory that I called my hubby at work to yell in his ear,
like I was holding Wonka's golden ticket
:
I GOT IT, I GOT IT!
After I hung up the phone, I started thinking, what else have I given up on just because I didn't feel like being bothered...
keep the faith
motivation
determination
reflections
posted by Soulfull @ 9:23 PM , links to this post


I ain't ashamed to say that I like Justin Timberlake. (Matter of fact, you can often catch me rolling down East Capital St bumpin
Like I Love You
really LOUD.) When I finally got around to listening to his new album, I was quite interested in hearing what FutureSex/LoveSounds was all about:
1.
Futuresex/Lovesound
- I don't like. I can't get over the
bad
underlying homage to
Another One Bites The Dust
by Queen, which is one of my all-time favorites. Next.
2.
Sexyback
-
Does anyone pay attention to the lyrics anymore?
There's really nothing in this song to support Justin's 'sexy'. One minute he wants to be whipped like a slave and the next he's talking about how 'fuckers' don't know how to act. WTF? I don't get this one, but like
Prince said
, sexy never left. Unless, 'sexy' went back to the VIP so she can whip Justin... LOL!
3.
Sexy Ladies
- I like it. It's funky (and very reminiscent of Prince) and I'm a sucker for songs that make a lady feel like getting all dolled up.
4.
Let Me Talk To You Prelude / My Love (featuring T.I.)
- Take my advice, skip over the annoying prelude (considering it feels like Timbo/Timber are talking to eachother-WTF?) and get right to the real song (FF to 1:38). My Love reminds me of the classic beats Tim did for Aaliyah. In fact,
I think
there's even a little giggling baby and lip-smacking in this track. (Remember Are You That Somebody?) With the addition of T.I, it's safe to add this one to your music collection.
5.
Lovestoned/I Think She Knows Interlude
- I don't think so. Even with the MJ references, I can't get down with this one and it's too damn long. How much fake beat-boxing can one take? FF to 4:55 to get another take on this one (they call it a interlude, whatever).
6.
What Goes Around.../...Comes Around Interlude
- This is just Cry Me A River revamped without the heavy hip-hop influence. At 7 min and 28 secs, this is another
too damn
long track. I'll pass. FF to 5:23 if you want to hear the boring interlude.
7.
Chop Me Up (featuring Timbaland & Three 6 Mafia)
- Inter-resting is the word that comes to mind when I hear this and that's because it's creative for a bunch of Tennessee folks to reference the screwed and chopped sound in a different way. I didn't expect this type of collaboration, but they definitely could have done without Timberland again. Even still, this might grow on me.
8.
Damn Girl (ft Will.I.Am)
- I don't love it, but I don't hate it either. It's like as soon as I want to turn it off, Justin pulls me back in with the cute chorus. I could potentially be brainwashed into liking this after twenty plays.
9.
Summer Love (ft Will.I.Am)
- Nothing special. I can't even drum up anything to say about it. Next.
10.
Set The Mood Prelude/ Until The End Of Time (featuring The Benjamin Wright Orchestra)
-
FINALLY!
I really like this. Send it over to the radio stations and have them add it to their late night slow jam sets asap. It's got heart and it's relevant to what a lot of lovers are feeling -- the world sucks but as long as we got eachother, it's all good. He could have done without "This one's for the lovers, if you're out there say.. yeah yeah". Of course, we're out there, isn't that why you made the damn song. I think lovers might be able to make some babies off this and that's the 'true' test of a love song. O yeah, I have to say this is a slight rip-off of Prince's
The Beautiful Ones
. Maybe that's why I like it so much???
11.
Losing My Way (ft Hezekiah Walker)
- Damn it, who decided to make this song next? It's not bad, but after the last song, it's pretty ackward to hear a gospel-inspired track after all the sexy sex stuff. This joint should've been last on the album.
12.
(Another Song) All Over Again
- These days, it seems no album is truly complete without the power ballad. I like it. It's depressing but in a 'george-michael-I-can't-make-you-love-me-but-not-quite-there-yet' kinda way. I can foresee possibly turning this on to help me sleep on those restless nights.
Overall:
I know it's been a long time for JT, but I can't understand his need to come back with this little gimmick of bringing 'Sexy' with him. For real, he doesn't have to do that. He already has a core audience and he's in a class by himself. (Well, maybe
Robin Thicke
is a classmate.) But what I REALLY wanted from Justin was more of HIS LoveSounds, instead I got a lot of songs that felt like a Timberland Take/Over. In the end, he's justified by this album. It's an admirable effort and it will leave his fans wanting more from him in the future.
Here's a creative YouTube video...
What Goes Around feat. Britney Spears
Justin Timberlake
FutureSex/LoveSounds
album reviews
Prince
posted by Soulfull @ 9:56 PM , links to this post